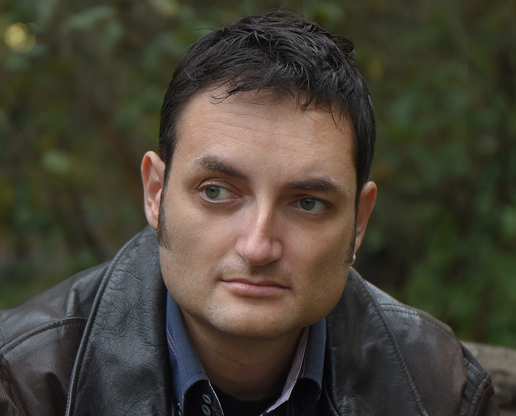 David Ter-Avanesyan
Born in St. Petersburg, Russia, David began his impressionable life being born into the Smukrovich and Ter-Avanesyan families of well-known fine artists. His natural ability has been passed down from his long lineage of relatives: David's parents as well as his uncle are established contemporary artists; also his grandfather and great-grandfather were well recognized painters in Europe. His parents encouraged his youth to be colorful and exposed him at a tender age to the arts. He recalls memories as young as five years old of drawing, but not that of an ordinary child, rather that of a determined artist. He made his first etching when he was only 6 years old.
In 1989 his family decided to immigrate to the United States. As he grew older, he became mesmerized and intrigued by the graphic arts. He used his early childhood memories to cast new perceptions into his artwork. Soon he began to expand his talents in the field of graphic design. David attended the School of Visual Arts where he received his BFA in Graphic Design.
For over 18 years now, David's main focus has been designing book covers for major publishing companies. His skills are not limited to graphic design, he also has a very keen eye and distinctive hand in etching. Whenever David is not working, he is taking a course to further his etching skills. In whatever craft he is engaging, David has the gift to visualize a masterpiece before he starts working. Once his creation meets fruition, the results are astonishing. In effect, whoever witnesses his work, is left in a state of awe and mystery.